Mini Cart
Your cart is empty
(0 Items Added)
Vegan Delivery Dubai - Plant-based or vegan-based diet is gaining popularity across the countries and Dubai has been at the top of the list of vegan-friendly places. There are plenty of restaurants that offer 100% vegan food. However, MyGovindas is an established vegan restaurant in Dubai operating over five different locations. Also, we offer vegan delivery Dubai at the best price.
MyGovindas has been known for its 100% vegetarian Indian food restaurant in Dubai. The journey starts with a mission of spreading the goodness of Ayurveda's teaching and how sattvic food is not only good for physical health as well as the mind. Also, Sattvic means freshly prepared food with seasonal vegetables and fruits. However, we have plenty of vegan food options available for both takeaway and home delivery. But if you have any queries for us, then feel free to reach out to us at +97143960088 or write us at info@mygovindas.com
Vegan Food & Its Benefits
Vegan is strictly a plant-based diet having high nutritional value. There are numerous benefits of having vegan food including preventing the risk of chronic disease, good for weight loss, lowering the risk of diabetes (type 2), and many more. Not only being vegan is good for health but also for the environment. A typical vegan diet has a good amount of protein, healthy fats, vitamins, and minerals. Also, people usually confuse the two terms - vegan and vegetarian. But both are different as vegetarians do consume dairy products but vegan does not. Moreover, there are several benefits of having a vegan diet-
Vegan food is good for heart health. Study shows that more intake of plant-based food leads to fewer chances of heart disease as it lowers cholesterol levels. Vegan food is rich in fiber.
Also, vegan food facilitates weight loss because it possesses lower calories, resulting in a lowering of the body mass index (BMI).
Plants contain phytochemicals and other bioactive compounds that act as good antioxidants. This lowers the risk of cancers by 15%.
Moreover, research conducted showed that switching to a plant-based diet helps in lowering the risk of type 2 diabetes.
In addition, Vegans have further classifications - religious vegans, ethical vegans, health vegans, and environmental vegans. It doesn't matter what kind of vegan you are, MyGovindas is here to serve delicious 100% vegan dishes at an affordable price in Dubai.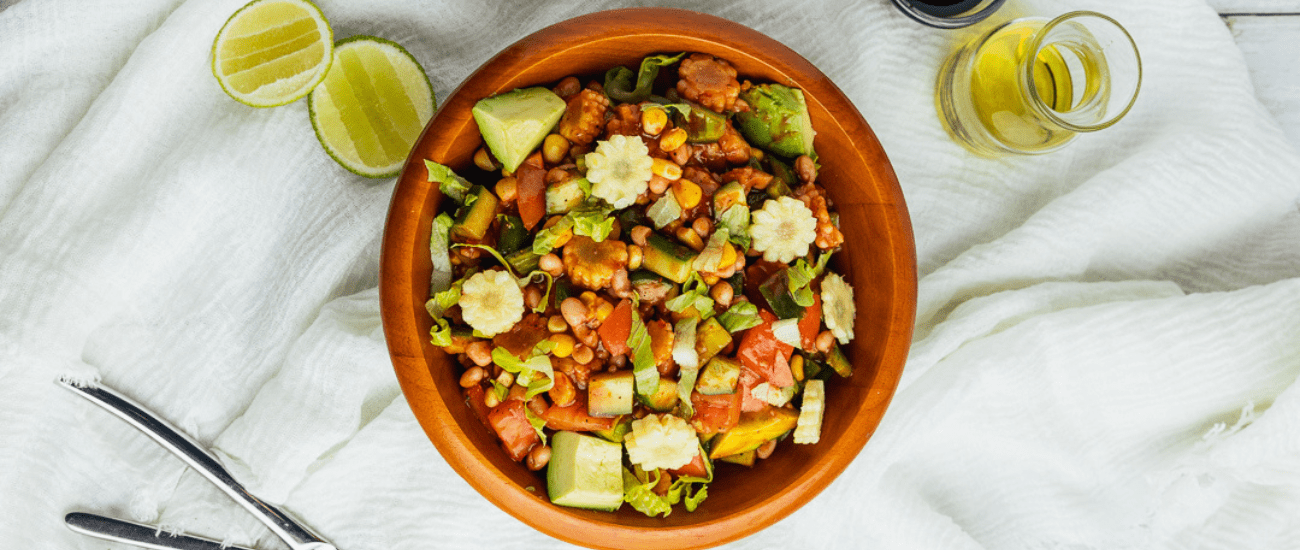 Best Vegan Restaurant In Dubai - MyGovindas
Whenever it comes to trying some good vegan food in Dubai, MyGovindas always comes to the top of the list due to its world-class service and diverse food menu. All the vegan food items are listed on the menu with a sign. Also, there is gluten-free food available. Even though veganism is a new concept for the world, it has been a crucial part of Indian culture and heritage. Ayurveda has mentioned the benefits of eating a plant-based diet. It not only makes us healthy but also good for inner peace. In simple terms, we become what we eat. Several teachings show that we should eat freshly prepared meals. However, it is made difficult to follow every rule due to our busy lifestyle. But here at MyGovindas, we believe in serving good quality food freshly cooked under strict supervision. Our staff has the training and experience in hospitality to make sure every customer gets to enjoy world-class service without any compromise. Whether you are visiting our nearest restaurant or ordering food online, we make sure your experience is extravagance with good quality delicious vegan food.
Enjoy Hassle-Free Vegan Food Delivery In Dubai With MyGovindas!
Ordering food is quite straightforward as it takes not more than 15 minutes on our official website. MyGovindas offers exciting discounts, coupons, and rewards points on every order. Not only that, our cancellation policy is easy and assured no question asked 100% money-return within the time frame. So, why are you still waiting? Check out our vegan food menu, and place an order. Enjoy some delicious vegan delivery food in the comfort of your living room today!
Contact Us
Address - Burjuman Centre Street 4A, Behind Regent Place Hotel, Dubai, UAE
Mobile No. - +971 50 564 9227
Phone No. - +971 4 396 0088
Open All Days: 08:30 AM - 11:30 PM
Frequently Asked Questions (FAQs)
Question - Is there affordable vegan food delivery or takeaway options in Dubai?
Answer - Yes, Check out MyGovindas vegan-free menu which is affordable and quality food available for both delivery and takeaway.
Question - Is vegan food healthy?
Answer - Vegan diet has high fiber content and low cholesterol that helps in preventing heart disease, type 2 diabetes, etc.