Mini Cart
Your cart is empty
(0 Items Added)
Sattvic
Light and healthy foods are known in Ayurvedic practice to help increase energy, happiness and mental clarity.
Vegetarian
Clean, nutritious and pure vegetarian Indian cuisine that also tastes badiya! Open all day for breakfast, lunch and dinner.
Healthy
Freshly prepared daily, including oil-free mains and sweets made with only good fats so you can eat worry-free.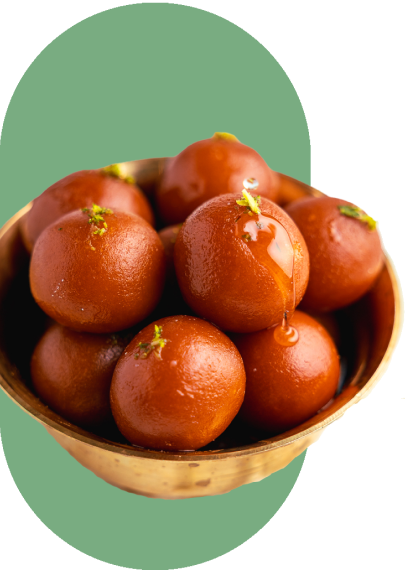 Sweets
Mithai is an essential part of Indian traditions. And at MyGovindas, we've taken away all the unhealthy aspects so you can enjoy halwas, Bengali sweets, milk-based sweets, and lots more, without the guilt.
Come visit us at our restaurants located in Silicon Oasis, Karama and JLT. Or order online for convenient home delivery across the UAE.
SHOP SWEETS
CLIENT REVIEWS
Dubai with over 19000 restaurant outlets, inadvertently offers a wide choice of cuisines to choose from and one amongst those, which stands out and is worthy of remark, My Govindas Restaurant in Karama. Specializing in SATVIC cuisine, this is delight for a strict Vegetarian. Excellent and enjoyable fare prepared by a team dedicated to bring a smile on the customer's face. I admit, I have to return this restaurant yet again along with my business
Shirrine
The experience was just too amazing! The food was absolutely wonderful from preparation to presentation, very pleasing and the taste was very distinctive. We especially enjoyed the awesome range of ice creams and sweets were a real treat to all. Service was very good and staff were kind, friendly and even offered us some gift vouchers. We highly recommend My Govindas your go to place for all your occasions. I have become a fan of this delicious brand. Wishing you all the very best and looking forward to more outlets coming soon.
Moin Mohammed
If you are looking for a place to have food of your lifetime, then head starlight at Govinda's Authentic Sattvic food (Food that places emphasis on vegetarian ingredients that are fresh, seasonal, and naturally sourced) Prepared with highest quality of ingredients. Tasty, Healthy and Fresh vegetarian & Vegan Food This restaurant truly believes in Athithi Devo Bhava concept & treats the customers at their best, very polite staff I must say. I highly recommended you to visit and try the food.
Bindu
Hey there,
Order online now!
Hey there,
Gifts are available!